Arrival day / Meeting point
Barcelona airport (BCN)
Pick up at Bar Go Natural Terminal 1 at 18h00
Gerona airport (GRO)
Pick up at Bar Caffriccio at 19h30
Group Transfer Departure day
Pick up from the hotel will be between 9h00-9h30
Excepted Catalonia Extreme and Besalú & Lake, pick up after the ride from the hotel at 16h00 – 16h30
Transfer Time Information (approximately)
From/to BARCELONA airport – -> 1h30/2h00
From/to GERONA airport – – > 35/45minutes
From/to BARCELONA or GERONA airport Cattle Drive or Smugglers trail – – > 1h30/2h00
(Barcelona airport to Barcelona city – – > 35/45minutes)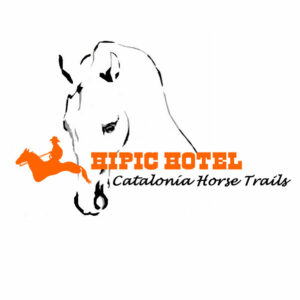 To avoid delays leaving the airport please book a flight that lands at least 1 hour before the pickup time. Please also be aware that it takes around 30 minutes to get from Terminal 2 to Terminal 1 at Barcelona airport. Barcelona is a big airport, so you're bound to find everything you need from shops to restaurants.
It is usually the same minibus that will pick up from both airports; Barcelona first and then onto Gerona.
The driver will waiting for you at meeting point and will have a client list and be holding a sign bearing the Hipic Hotel/ Catalonia Horse Trails logo.
If you have any problems such as delayed flights or you can't find your driver, please contact Anne in the first instance on 0034 606 94 93 38.
If you cannot get through to Anne, then call Ramon on 0034 606 94 93 93.
Prices Group Transfer (two ways)
BARCELONA airport for all the programs and GERONA airport for Cattle Drive and Smugglers trail: 90€
GERONA airport for the other programs: 60€
(no group transfer from Gerona airport for Cathars Way)
Private Transfer information (approximately – one way)(Taxi or single/special transfer)
250€ Barcelona airport – Masia Can Grau
250€ Barcelona airport – Camprodon
220€ Gerona airport – Camprodon
60€ Gerona airport – Masia Can Grau
220€ Barcelona airport – Hotel Majoral (The Cathars Way)
For transfer to Barcelona city from Barcelona airport, please consult www.aerobusbcn.com
Departure every 5 minutes, 35 minutes travel, 5/6€ each way.